Our ethos at The Balloon Tree Café is to make and serve only the freshest and highest quality meals and drinks we can find. 95 % of what we use on our café menu can be found in our Farm Shop if you wish to recreate The Balloon Tree experience at home.
As far as we can, we will only use local ingredients, and that's even down to the team serving you, the majority of which live in the local community villages surrounding The Balloon Tree.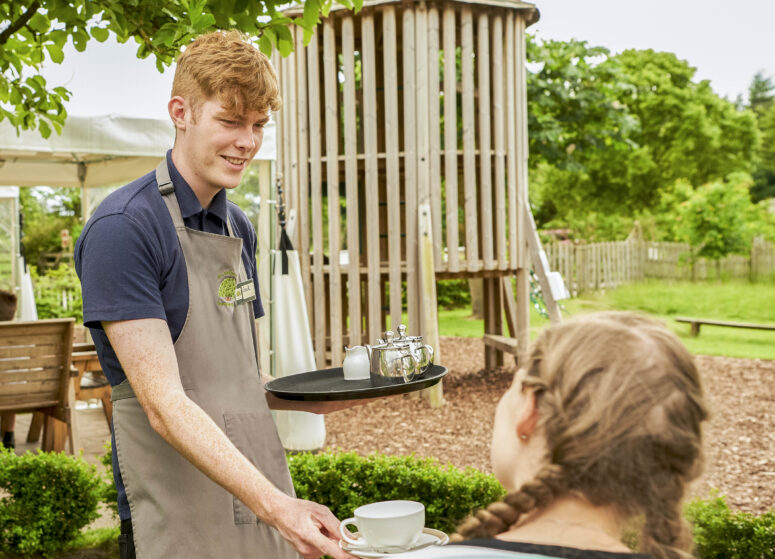 Bright and airy café…
With our floor to ceiling bi-folding doors and high-pitched roof, it helps create a bright and airy environment for our visitors to come and dine with friends or meet with family in a relaxing and well-spaced venue. If this is still not airy enough for you, our professionally landscaped garden is great for those who enjoy dining alfresco.
The café garden is also home to the children's playground. With several tables along the perimeter, it provides parents with a nice secure table to enjoy a coffee while the little ones blow off steam.