Plenty of space for plenty of play...
Over the years we have added new equipment to keep it interesting and varied. We have a 2-story Wendy house, balance beams, a small blue tractor for all ages, a climbing frame with slide, a fully operational ride on digger, and a large green tractor with climbing ladders and wide slide.
All our equipment is well spread across the garden so there is plenty of space for your little ones to run around blow of steam and even squeeze in a classic game of tig.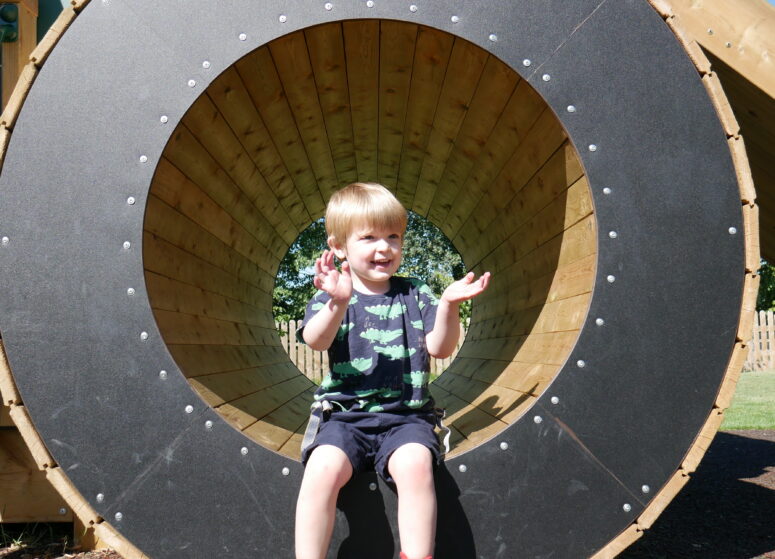 In April 2021 we introduced a new attraction to the site. Our Track Out Back. The track out back is a large custom car track with token operated jeeps. This has been a hugely popular attraction and was intended to run alongside our pick your own fruit event. The children who have visited have loved driving alongside their friends, siblings and parents round the sweeps and bends of the track. It is suitable for ages three and up, but those under seven will require an adult to drive them. This is intended as a seasonal ride, with the jeeps running through our Pick Your Own season.