A. Laveracks & Son
Butchers
This local butchers, like The Balloon Tree, have stemmed from humble family beginnings and through the years have grown into the expert butchers & bakers that we see today. These skilled butchers have over 150 years of experience, and use their traditional roots to supply us with the delicious high quality pies and pastries that we serve in our Farm Shop.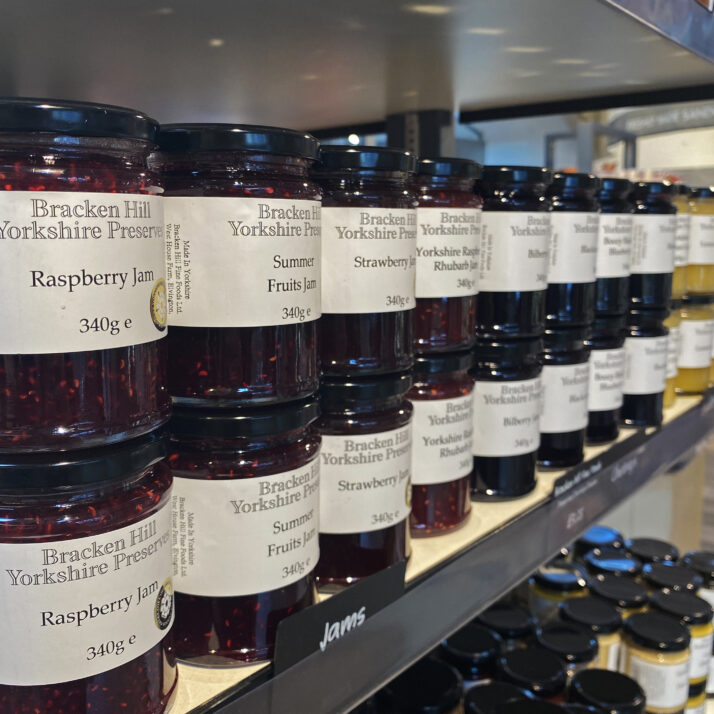 Bracken Hill Preserves
Homemade Jams & Chutneys
This family run business are one of Yorkshire's best known preserve producers. Using top quality ingredients from local farms (and their own orchard), Bracken Hill not only produce traditional jams & chutneys, but also a wide variety of preserves which explore a modern twist.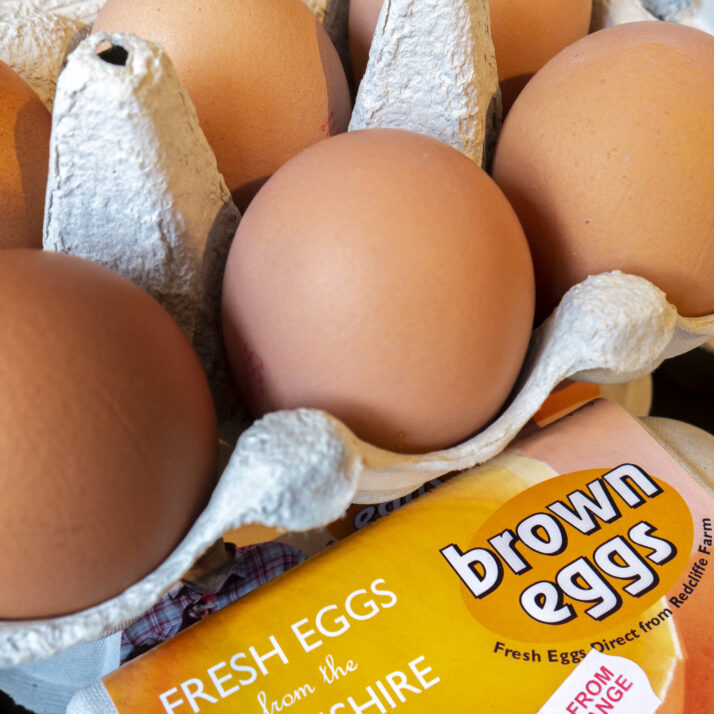 Brown Eggs
Free Range Eggs
The Brown brothers provide their hens with the rolling hills of the Yorkshire Coast to roam in, ensuring that their birds are happy and healthy. This leads to beautifully creamy eggs with the golden yolks that Brown Eggs are famous for.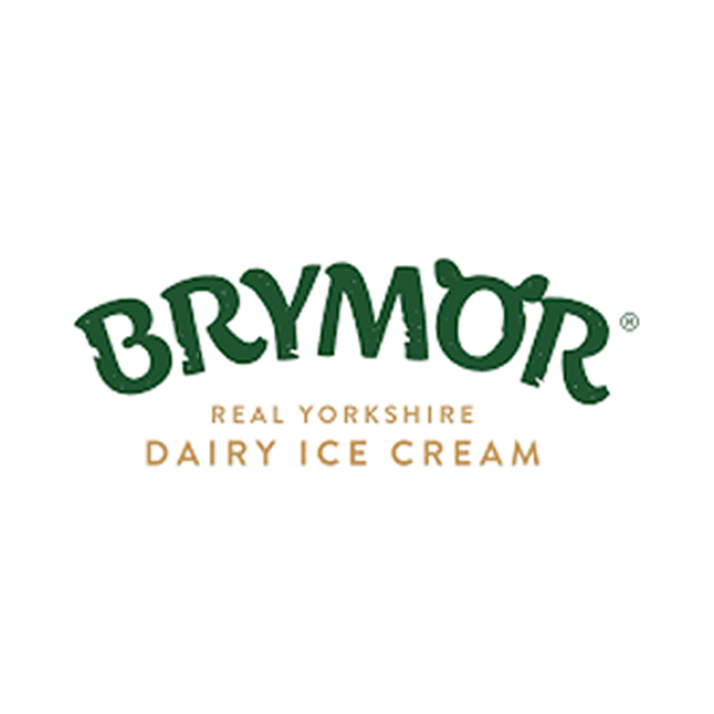 Brymor Dairy
Speciality Ice Cream
The home of real Yorkshire ice cream, Brymor hand make their ice cream with love and local milk from cows grazing on the Dales. You can find Brymor ice cream in our Farm Shop and Café, and we'd highly recommend their Amarena Black Cherry Whim Wham – one of their Great Taste Award Winning ice cream
Chestnut Dairies
Milk Supplier
These guys pride themselves on supporting local dairy farmers and their herds. They not only supply our Farm Shop with milk & cream, but it's also used in the Café to compliment the coffee we serve.
Guppy's Chocolates
Chocolatiers
Guppy's are passionate about all things chocolate. From what started as a part-time hobby, Guppy's have grown their love of chocolate into a successful business which pride great quality products and reasonable prices.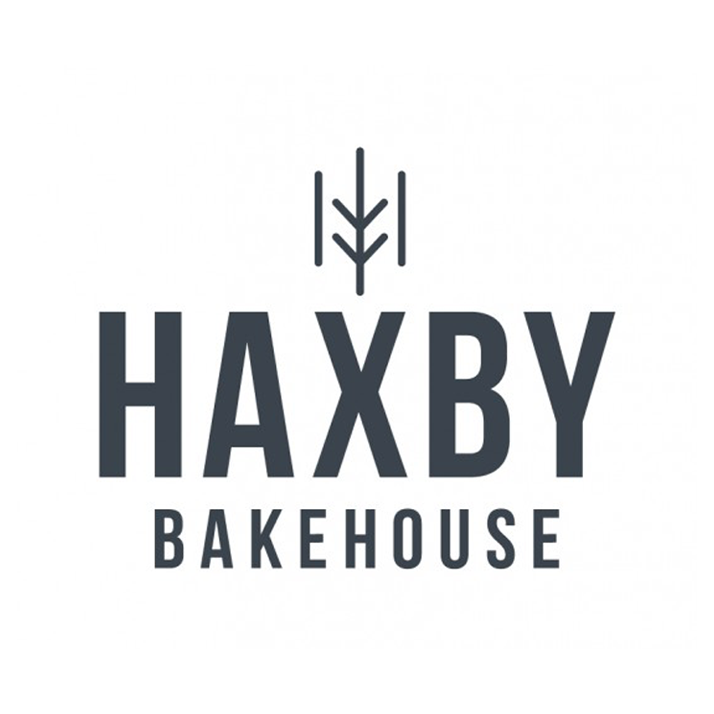 Haxby Bakehouse
Artisan Bakers
This bakehouse have been supplying their top quality artisan breads to The Balloon Tree for years. Their traditional techniques combined with no artificial flour improvers leads to a great crust, great colour, and great tasting loaf.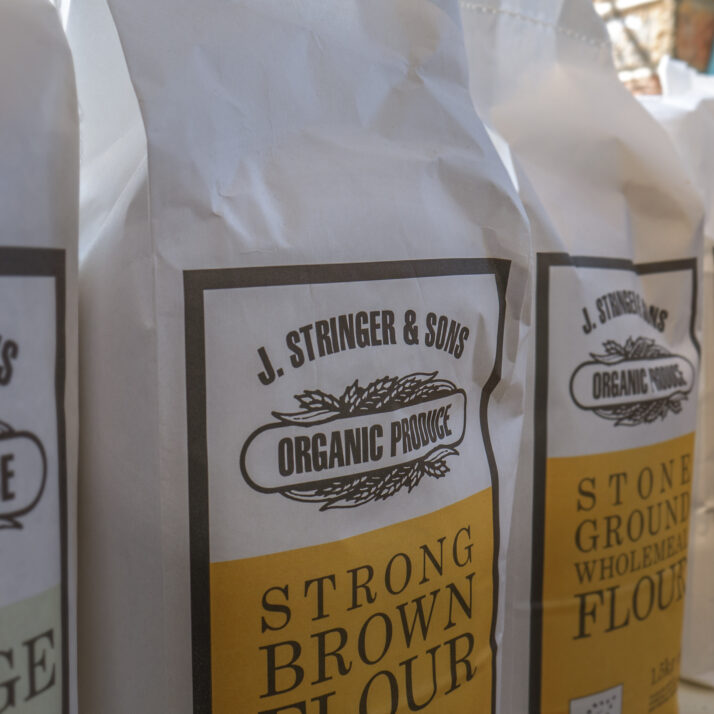 J. Stringer & Sons
Yorkshire Grain Farmers
This family run farm based on top of the Yorkshire Wolds highly value balancing conservation and the environment within a commercial and profitable business. Their interests lie, not only in the grains and oats that The Balloon Tree stock, but also in the cattle and sheep that call their 1100 acre farm "Home".
At Longley Farm, quality and goodness come naturally and are the hallmarks of their independent dairy built on traditional family values, something for which Yorkshire is famous. These values have been vital in helping us create a range of dairy products which are enjoyed in Yorkshire and around the world, thanks to their natural goodness and high quality.
Loose Birds
Poultry Farmer
Loose Birds' chickens live a long life outdoors with plenty of space, free to walk, peck and eat whatever they can find. It's this extreme "free range" quality that gives their chickens such excellent taste and texture, and why we chose to stock them at The Balloon Tree.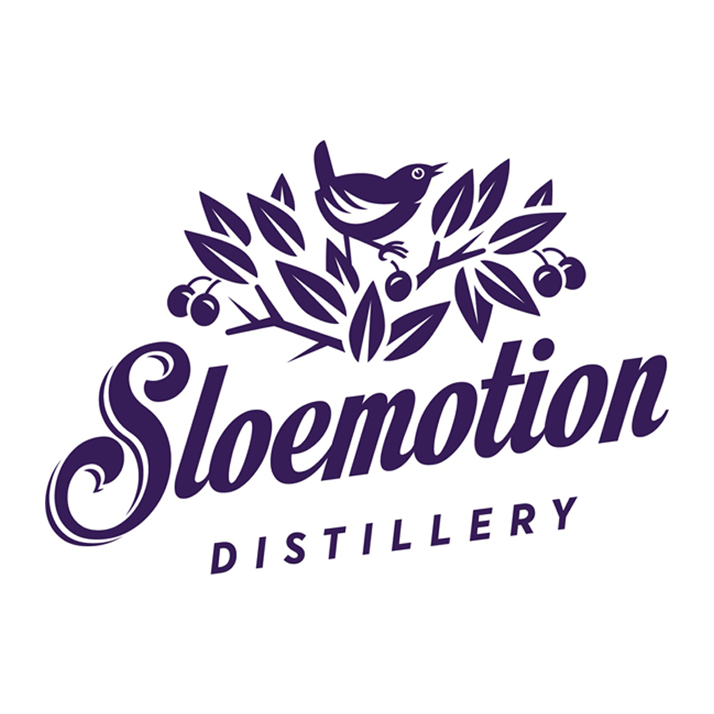 Based near Malton, Yorkshire's food capital, Sloemotion have taken an accidental abundance of sloes – which were originally planted to improve wildlife habitats – and turned them into the successful artisan spirit and liquer company that we know today. This distillery really utilise everything local to keep their products and business as resourceful, sustainable, and responsible as possible.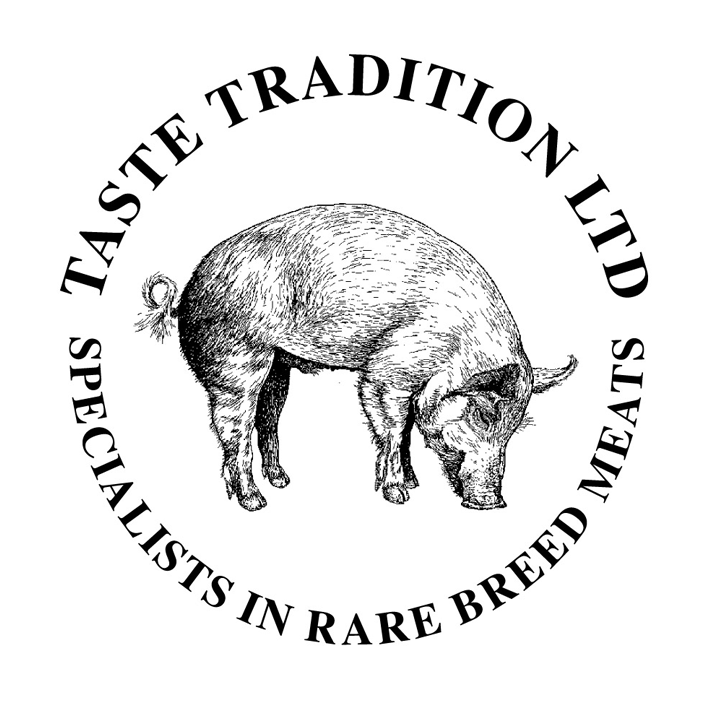 Taste Tradition
Specialist Butchers
Taste Tradition connects the farmer and the master butcher in a unique partnership, to supply the full range of the highest quality meat products. They farm and butcher native breeds of beef, pork, lamb, mutton, rose veal, poultry and game to chefs and food producers around the UK.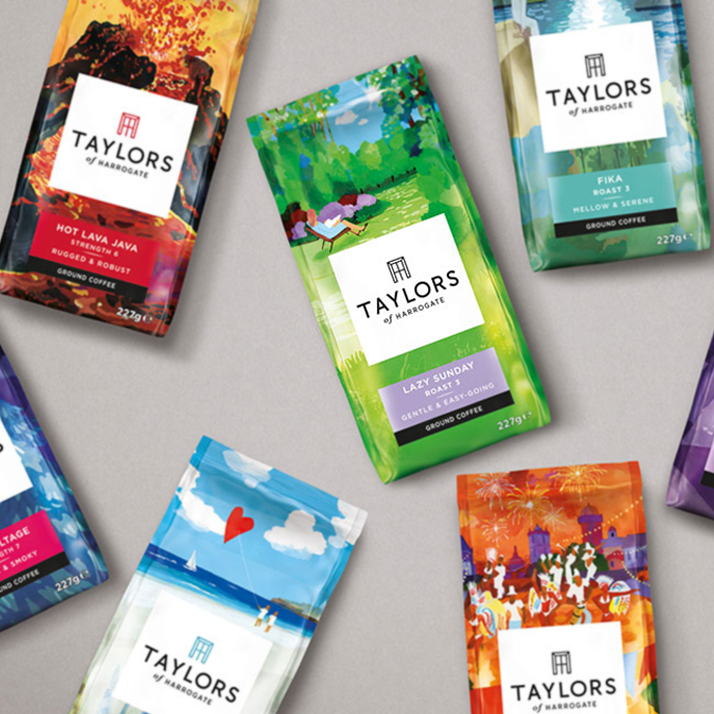 Taylors of Harrogate
Tea Purveyors
With over 130 years of experience, it's clear to see why this Yorkshire family business are considered experts in their trade and have received many awards for their contributions to the environment and the welfare of their suppliers. The values of this tea-based company are known as the Six Ps: passion, people, planet, process, product and prosperity.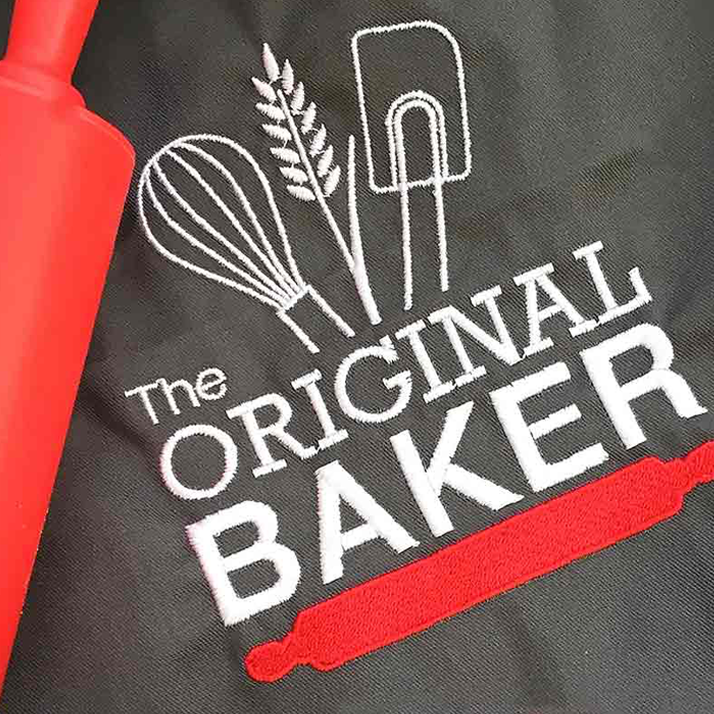 The Original Baker
Baker & Pie Makers
Inspired by home-baking and high quality cuts of meat, The Original Baker are experts in creating artisan pies, pastries and quiches. If it's the finest ingredients encased in a delicious short-crust pastry, look no further than their produce, which you'll find on our delicatessan counter.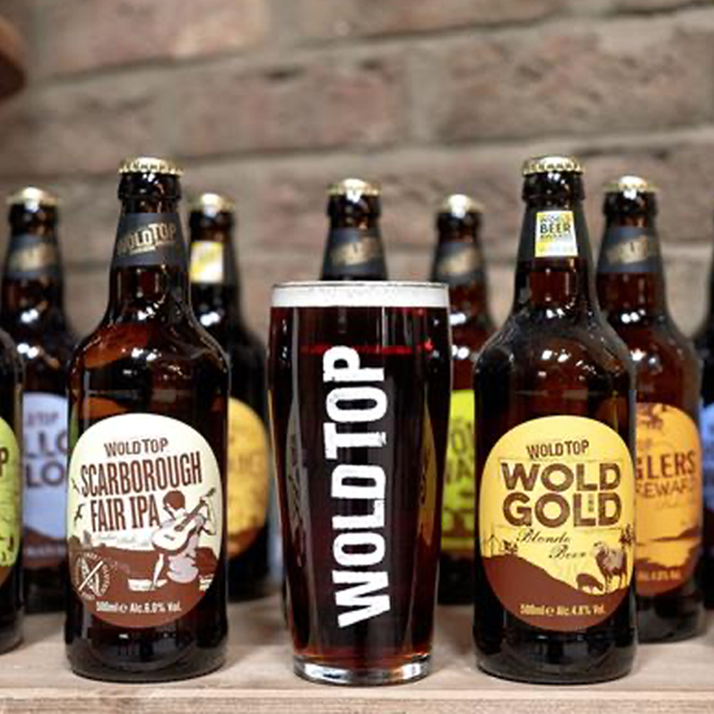 Where Wold Top Brewery's vision is simple; they want to make great tasting beer, using home grown, and sustainably sourced ingredients for the rest of Yorkshire and the world to enjoy! To create this, they have spent the last few decades working hard to refine and improve their craft to bring customers a range of beers that are full of character and taste. With heritage and sustainablity at their core, enhanced with the perfect balance of malt and hops, this brewery have created award-winning beers that they are proud of and Yorkshire loves.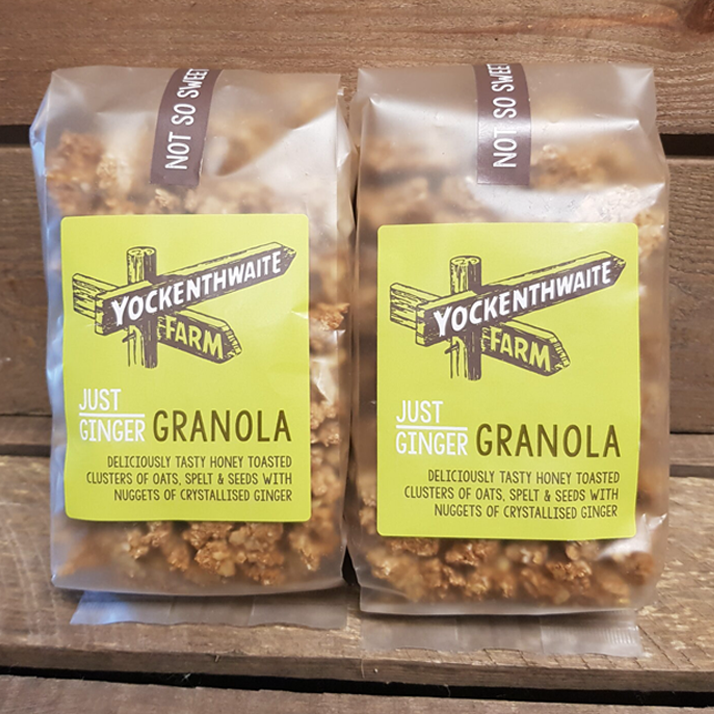 Yockenthwaite Farm
Breakfast Cereals
These hill-sheep farmers started making their own-recipe granola more than ten years ago when visitors staying overnight at the farm enjoyed it for breakfast and kept coming back for more! Since, they have expanded into porridge, muesli and oats, and have used their business to support local farmer throughout the heart of the Yorkshire Dales.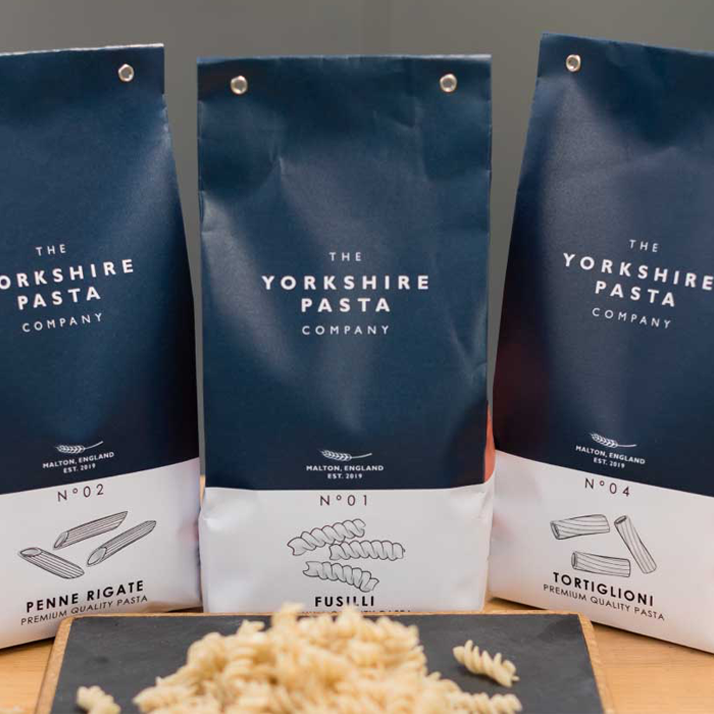 The Yorkshire Pasta Company
Homemade Pasta
Fairly new to the commercial scene, in 2009 The Yorkshire Pasta Company was born on a leap of faith; that summer, the company developed their ambition to produce and sell premium quality Yorkshire Pasta. Since then, they have been busy sourcing ingredients, fine-tuning recipes, carrying our market research and have built a food production unit from scratch.